EUBOS FEMININ WASHING EMULSION 200ml x 2 Bottles + M-Shampoo 1 x 50ml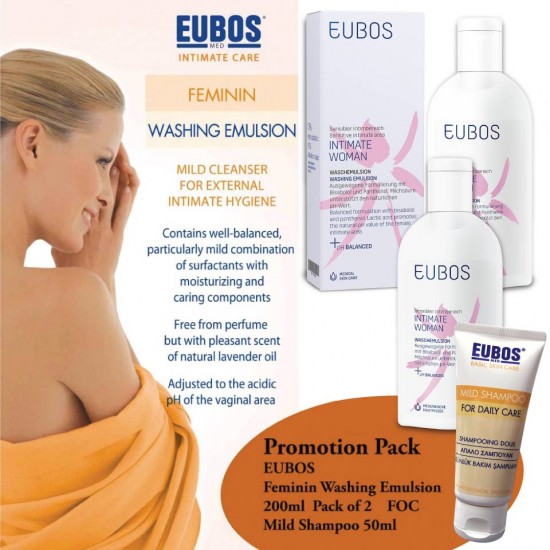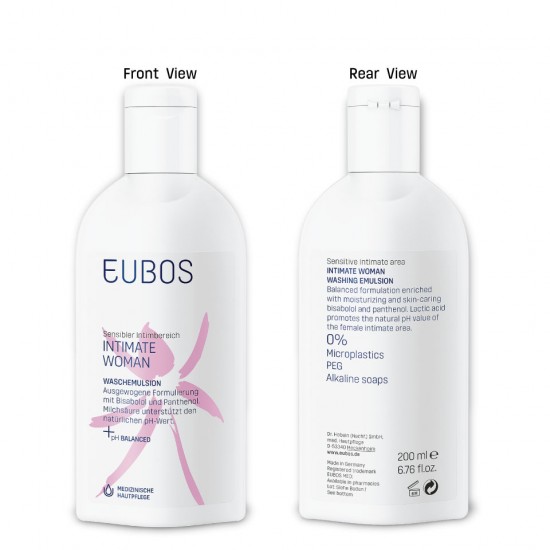 Hot

EUBOS FEMININ WASHING EMULSION 200ml x 2 Bottles + M-Shampoo 1 x 50ml
Stock:

In Stock

Model:

FEMININ 2 + M-SHAMPOO 50ml

Weight:

0.85kg

Dimensions:

0.80cm x 0.20cm x 0.16cm

SKU:

Promotion Pack
EUBOS Feminin Washing Emulsion 200ml ( Pack of 2 FOC Shampoo 50ml )
Mild cleanser for intimate hygiene. Cleanse, soothe, and moisturize your delicate intimate areas daily.
Especially for Menses, during the Pregnancy period, Postnatal Discharge, and after Sexual Intercourse.
EUBOS Feminin Washing Emulsion, a well-balanced and Particularly mild composition, developed according to the latest dermatological knowledge.
Enriched with refatting and moisturizing agents as well as Hydrolyzed proteins from Milk and Wheat.

It also aids in protecting the female intimate area from complications and discomforts due to infections.
Free from Colorants and Alkaline soap. Adapted to the pH of the intimate area. For external use only. Dermatologically Tested.
The main active agents and their benefits:
Natural bisabolol ( active of Camomile) soothes and relaxes the skin.
Hydrolyzed milk protein and wheat protein bind moisture and enhance the equilibrium moisture content softening and smoothing the skin.
Lactic acid supports the naturally slightly acidic biosphere.