EUBOS UREA SHAMPOO 200ml - BUY 2 FREE 1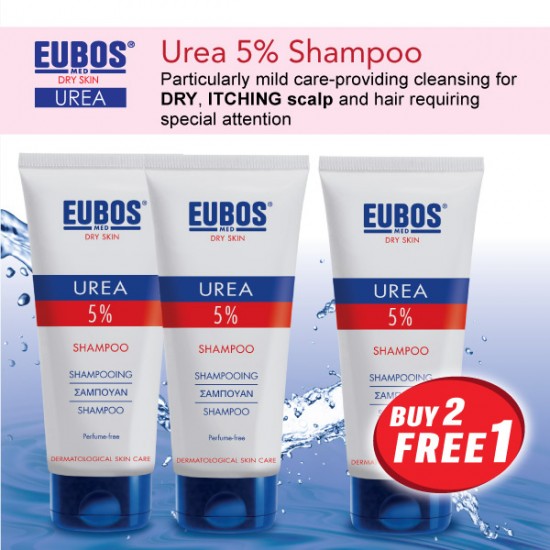 EUBOS UREA SHAMPOO 200ml - BUY 2 FREE 1
Stock:

In Stock

Model:

EUBOS UREA SHAMPOO X 3T

Weight:

0.70kg

Dimensions:

0.16cm x 0.60cm x 0.18cm

SKU:

Bundle
Eubos Urea 5% Shampoo 200ml
Particularly mild.Providing cleansing and care for dry, itchy scalp and hair requiring special attention.
With panthenol, lactic acid, oligofructose, sea minerals and skin related lipids (derived from sunflower). Protects the skin's natural barrierand relieves itching. Improves luster and combability.
Perfume-free / Paraben-free / Colorant-free / Alkaline Soap-free / Physiological pH
Particularly mild care-providing cleansing for dry, itching scalp and hair requiring special attention.
UREA has many wonderful benefits. It is extremely hydrating and moisturising and really helps bring relief to dry skin.
Lipid replenishment action and soothing
Urea has an outstanding cleansing ability function.
Powerful hydrating properties.
Physiological pH & Better shine and combing hair.