Therasorb – Algi Plus Adhesive (14 x14 x 0.5 cm)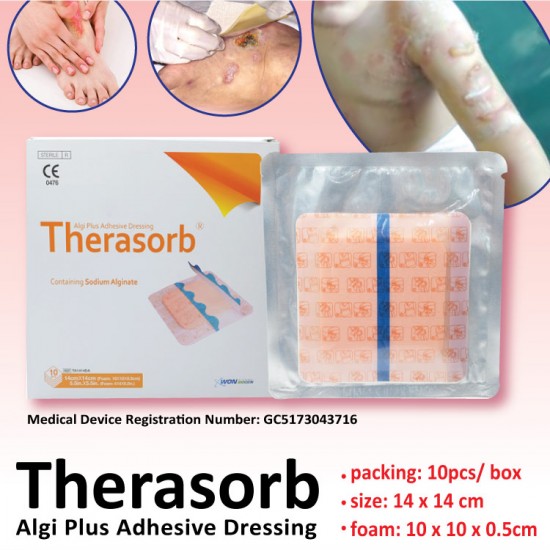 Therasorb – Algi Plus Adhesive (14 x14 x 0.5 cm)
Stock:

In Stock

Model:

Therasorb – Algi Plus Adhesive (14 x 14 x 0.5cm))

Weight:

0.50kg

Dimensions:

15.00cm x 8.00cm x 150.00cm

SKU:

Single
Therasorb - Algi Plus Adhesive Dressing
Medical Device Registration Number: GC5173043716
Packing: 10 pcs/ box
Size: 14 x 14 cm
Foam: 10 x 10 x 0.5cm
Therasorb - Algi Plus Adhesive Dressing
It's a thin, transparent membrane type of film which maintains appropriate humidity levels by blocking water & germs and allowing air to pass through.
How to use: Replace new Therasorb Algi Plus Adhesive dressing after cleaning the wounds with physiological saline. Change the dressing if it swells.