Therasorb–Algi Plus Hydrophilic Dressing (10x10x0.5cm)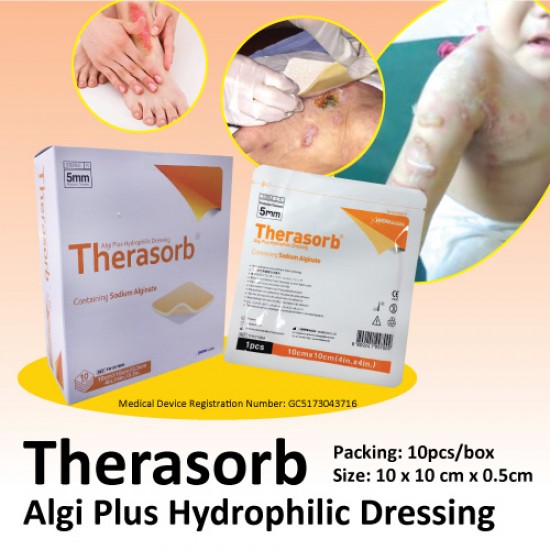 Hot
Therasorb–Algi Plus Hydrophilic Dressing (10x10x0.5cm)
Stock:

In Stock

Model:

Therasorb–Algi Plus Hydrophilic Dressing (10x10x0.5cm)

Weight:

0.50kg

Dimensions:

10.00cm x 10.00cm x 10.00cm

SKU:

Therasorb-APH_10x10x0.5cm
Therasorb – Algi Plus Hydrophilic Dressing
(Medical Device Registration No.: GC173043716)
Packing: 10pcs/box
Size: 10 x 10 x 05.cm
It is a hybrid of both alginate and polyurethane foam dressings. Alginate interacts with blood in the wound to form alginate-blood gel and exchanges ions with exudation in the wound to stop bleeding quickly.
. It consists of alginic acid which is produced from alginate brown seaweed.
. Alginate can absorb exudates 15-20 times of its molecular weight.
. Leg ulcers, bedsores or surgical wounds (abrasions, burns , bruises, wounds of operation, bedsores, tissue grafting, full-thickness wounds that have an excessive / severely amount of exudates / bleeding)
. No secondary tissue damage /pain when changed or removed. Prevents secondary infection from bacteria because of excellent water proofing.
. It's thin, transparent membrane type film maintains appropriate humidity levels by blocking water & germs and allowing air to pass through (making the wound heal quickly & prevents formation of scabs)