EUBOS BABY NAPPY BALM 5% PANTHENOL 75ML x 2 tubes with Gift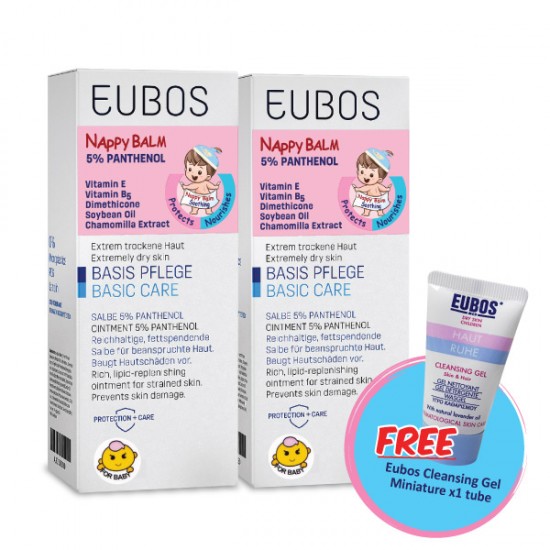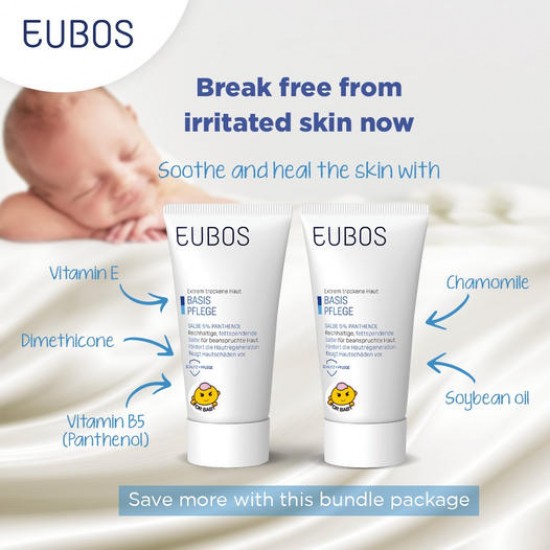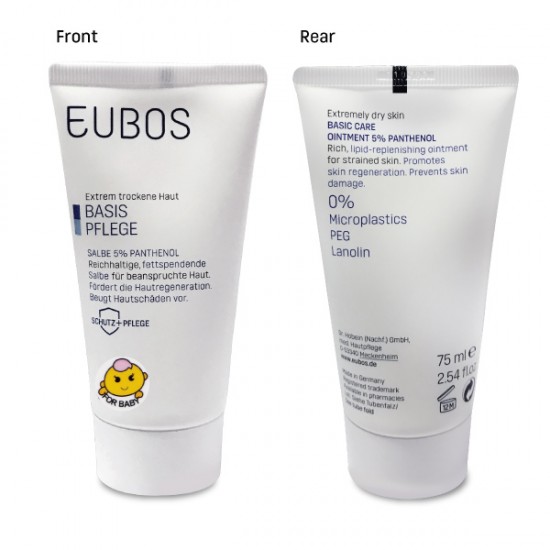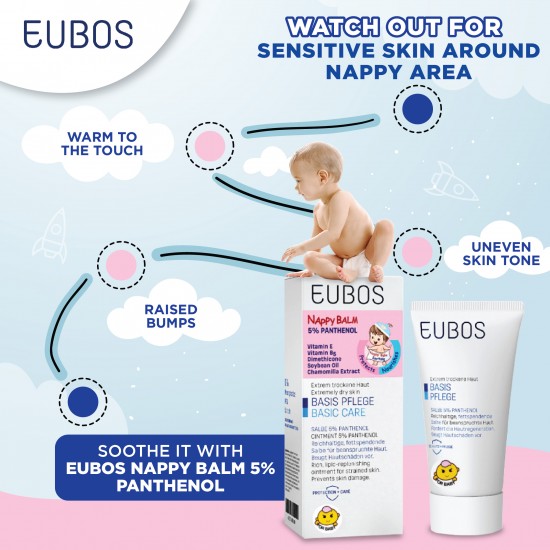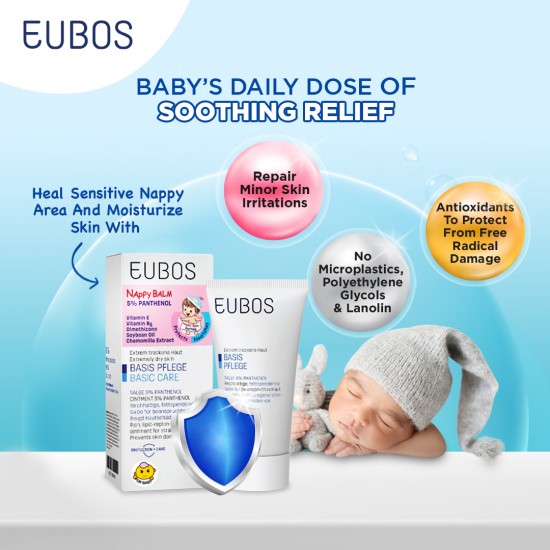 New





EUBOS BABY NAPPY BALM 5% PANTHENOL 75ML x 2 tubes with Gift
Stock:

In Stock

Model:

Nappy Balm 5% Panthenol x 2 tubes

Weight:

0.50kg

Dimensions:

10.00cm x 10.00cm x 13.00cm

SKU:

Bundle

EUBOS
EUBOS NAPPY BALM 5% PANTHENOL for Baby's and Elderly's Tender Skin
Packing: 75ml
FREE GIFT: EUBOS Haut Ruhe Cleansing Gel miniature x1 tube
Rich, lipid-replenishing ointment for strained skin. Promotes skin regeneration. Prevents skin damage. Also recommended for use in the baby's bottom areas.
with Vitamin E, Vitamin B5, Dimethicone, Soybean Oil, and Chamomilla Extract.
Directions: Apply EUBOS Nappy Balm daily as often as needed.
To help care for babies and the Elderly's tender skin.
Apply ointment liberally as often as necessary, with each nappy change, especially at bedtime or anytime when exposure to wet nappies may be prolonged.
Ingredients:
Vitamin - E is an oil-soluble vitamin that acts as an antioxidant,

helps to protect cells from damage, and creates a natural

barrier to lock in moisture in your skin.

Vitamin - B5 (Panthenol) is a natural moisturizer, that helps keep skin

soft, smooth, elastic, healthy, and soothing irritated tender skin.

Dimethicone is used as a water-repellent moisturizer which to

prevent & repair dry and minor skin irritations

.

Softens and

decreases itching and flaking.

Chamomile contains powerful antioxidants, including polyphenols and phytochemicals. When applied to the skin, it accelerates repair and the skin's protection from free radical damage.
Soybeans Oil contains the essential fatty acid linoleic acid (Omega 6), which helps to strengthen the skin's barrier function.