About Us
PROPHARM (M) SDN BHD
which is a Private Limited Company, was incorporated in the year of 1983.
We have been in business in the Pharmaceutical and Healthcare Industry as an Importer and Distributor of Pharmaceutical Products, Biological Products (Plasma Derivatives and Vaccines), Medical Device and Medico-Cosmetic / Skincare Products. Our activity involves promoting, marketing, selling and logistics.
We have been marketing and selling various ranges of EUBOS Skin Care products manufactured by Dr Hobein GmbH, from Germany to Clinics, Hospitals, Wholesale and Retail Pharmacies in West and East Malaysia, for more than 26 years with passion and dedlication.
EUBOS Skin Care products are scientifically formulated with proven effective dermatological ingredients to Cleanse, Nourish , Protect and Enhance healthy skin.
EUBOS
Skin Care Products from Germany EUBOS from Germany is the Registered Trade Mark of Dr Hobein Gmbh Company which was founded in 1930. The company has accumulated more than eighty years in Dermatological skin care experience expertise

EUBOS research team develops a neutral soap-free cleanser, which thoroughly cleanses skin with out affecting the protective layer of skin. EUBOS Solid and liquid cleanser successfully replace traditional soap or detergent which wash away sebum. The various series of skin care products are mainly made from natural ingredients, By virtue of professionalism and persistence, EUBOS skin care products are sold in more than twenty thousand German grug store channels and in more than thirty countries globally. EUBSO skin care products have been awarded Stiftung Warentest and Oktest , the best known German consumer protection organization on quality and fairness, EUBOS skin care products have also been endorsed by the German Pharmacists Association to be the best skin care.
EUBOS BASIC SKIN CARE
includes cleansing and care products for every skin type: impure and combination skin, normal and dry skin. The proven dermatological active ingredients protect the biosphere of the skin and provide emollient and moisture.
EUBOS SENSITIVE SKIN
is designed specifically for sensitive dry, easily irritable skin. The selected active ingredients soothe the skin and strengthen its resistance. All products are proven to have a regenerating and protective effect. They supply dry skin with intense moisture and selected emollients. For each skin type: The perfect care for healthy skin.


EUBOS HAUT RUHE DRY SKIN INFANT & CHILDREN
Compatibility and efficacy dermatologically and clinically proven. Due to the valuable ingredients as well as to the dermatological and clinical test results, EUBOS HAUT RUHE products is suitable for the delicate skin of babies and children.
EUBOS Dry Skin UREA
Is a special dermatological range for dry and very dry skin developed to strengthen the skin's protective function. The main active agent is UREA, a physiological substance and component of the skin's natural moisturizing factor (NMF).
Together with lactic acid and its salts (lactates) as well as glycerol, urea has a particularly long-lasting moisturizing effect, smoothes the skin perceptibly and alleviates itching dermonstrably.


EUBOS –
"A good feeling."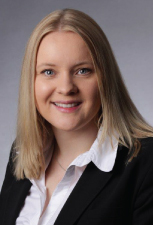 OUR OFFICE :
PROPHARM (M) SDN BHD
No8, Jalan Udang Harimau 2, Medan Niaga Kepong, 51200 Kuala Lumpur, Malaysia.
Tel: 03-62436389,62436396, Fax: 03- 62436385
Customer Careline: 016- 3310641 (Mon-Fri 9:00 am - 6:00 pm)
Email: propharm.eubos@gmail.com